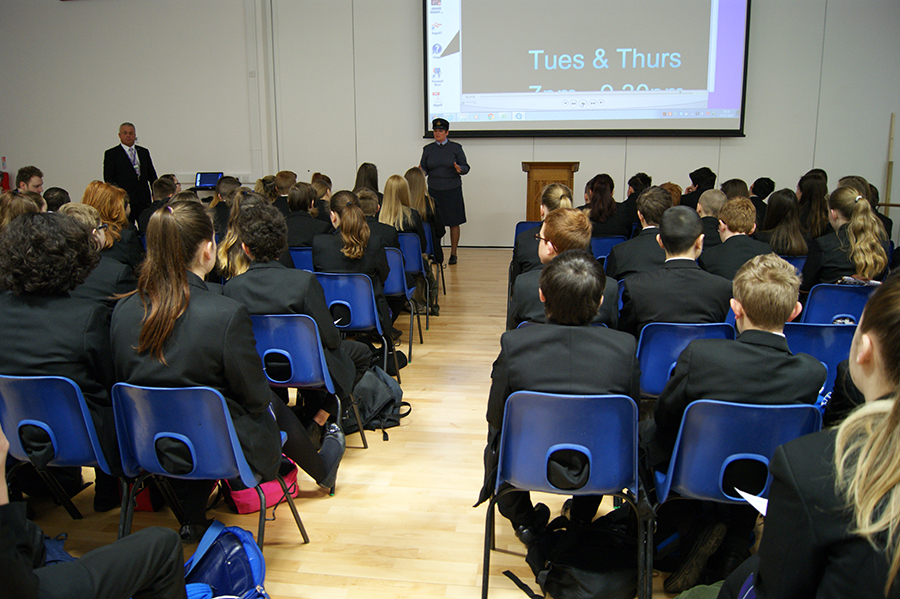 Yesterday and today Years 8 and 9 enjoyed a presentation by Flight Lieutenant Donna Sumner of 2454 (North Blackpool) Squadron highlighting what young people can do and achieve by joining the Royal Air Force Air Cadets.
Young people can experience anything from aviation to shooting, challenging themselves and developing skills to gain real qualifications and experience, while also making new friends in the process.
Enrolment is taking place this week and next at their headquarters in the grey building by the bus lay-by, next to our old site on Bispham Road (open Tuesdays and Thursdays, 7.15 – 9.30pm).
Our students responded well to the talk with many showing a keen interest in taking part.
You can find out more by visiting their Facebook page at: https://www.facebook.com/2454NorthBlackpoolATC/info/?tab=page_info