Home

/

FilmClub: Suicide Squad
FilmClub: Suicide Squad
12 February 2019, 3.00pm – 5.00pm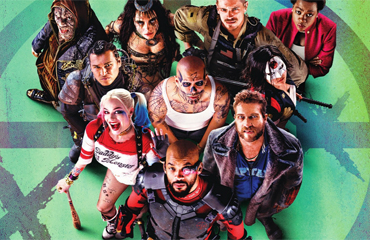 Figuring they're all expendable, a U.S. intelligence officer decides to assemble a team of dangerous, incarcerated supervillains for a top-secret mission. Now armed with government weapons, Deadshot, Harley Quinn, Captain Boomerang, Killer Croc and other despicable inmates must learn to work together. Dubbed Task Force X, the criminals unite to battle a mysterious and powerful entity, while the diabolical Joker launches an evil agenda of his own.
Directed by David Ayer and starring Will Smith, Margot Robbie, and Jared Leto.
Filmclub starts at 3.00pm and finishes at 5.00pm in the Library.
All students and staff are welcome.

Students can see Miss Kay for Filmclub cards to write film reviews and make suggestions for future screenings.