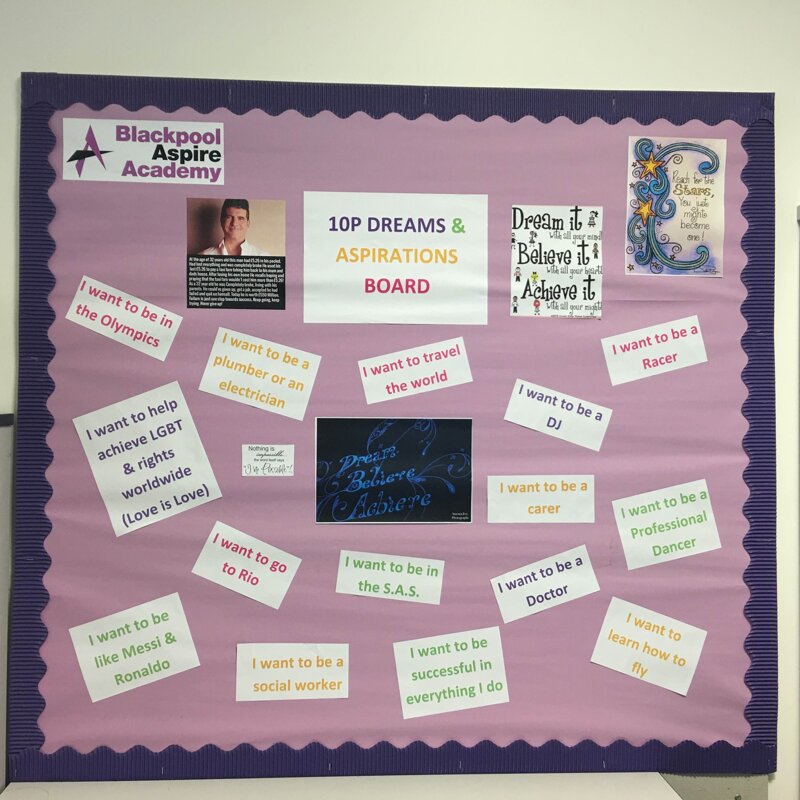 10P have been thinking about their dreams and aspirations for the future and have created a dreams and aspirations board in their form room.
Miss Mackay has been working on an 'I Can' attitude with the form during the first two weeks of term and everyone has revealed their dreams.
The ideas are inspiring!