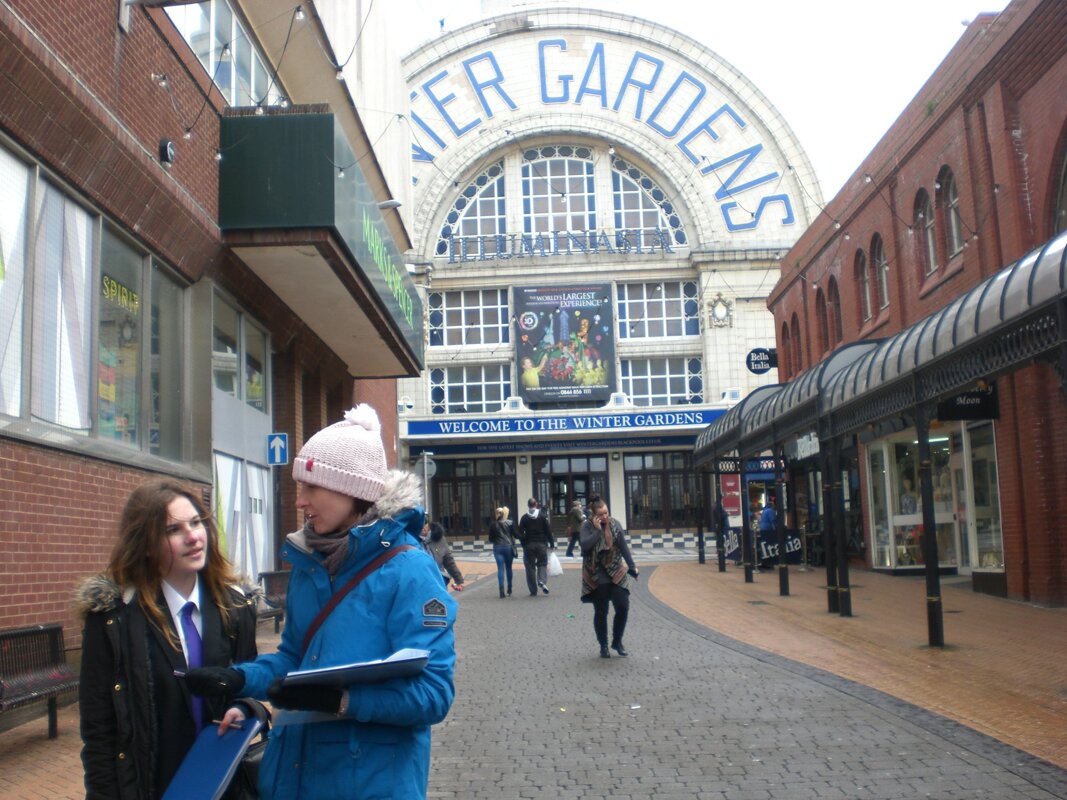 65 Year 10 geographers braved the wind and the rain on Friday, 29th April to collect data for their GCSE Geography Controlled Assessment. The fieldwork forms an integral element of their GCSE course and primary data must be collected in order to complete their coursework.
Despite the worst weather conditions for many years, students remained resilient and collected an amazing amount of data in 30mph winds and heavy rain. Students are studying the characteristics of Blackpool's Central Business District and were able to identify both urban regeneration and decline within the centre of Blackpool.
All students were a credit to Blackpool Aspire Academy and should be commended for the hard work and effort. Well done geographers!
Miss Stevenson